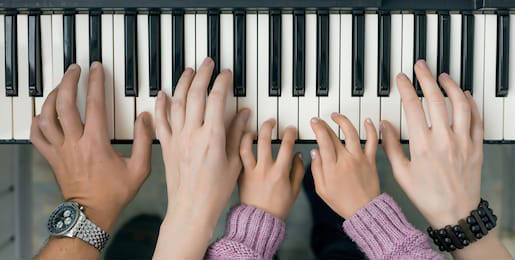 At-Home Piano Lessons (Real Teacher Included 🙂
I'm in business to help MOMS help their children Learn Piano!
Add piano to your child's learning plan & reap all the benefits it has to offer. Hassle Free – NO driving required, instruction at your Fingertips and cost savings. SIGN UP now for a rewarding and joyful journey. There are SO many wonderful ways to discover piano online, but for optimal learning you need a TEAM in place…The Player – A Cheerleader – And A Coach.
1
THE PIANO PLAN
Slow and Steady Wins the Race
2
RESILIENCE
When Life Happens…
Bounce Back!
3
WELL ROUNDED
Music Helps
Body Mind & Spirit